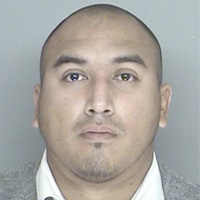 An aide to Representative Lois Capps has been fired from his job for allegedly injuring a woman named Mallory Dies while driving drunk in his car.

Dies remains in critical condition and needs to undergo brain surgery. Raymond Morua, 32, was arrested in connection to the hit and run early Friday morning.

Morua was charged with two counts of DUI causing injury, with special allegations of inflicting great bodily injury. He was also charged with leaving the scene of an accident.
Morua faces a maximum of eight years in prison if convicted. Capps' office is now reviewing its hiring procedures.